Lose Weight with the Virtual Gastric Band 
Hypnotherapy Weight Loss Programme
A Safe and Natural Way to Kick Cravings & Unwanted Weight
Coming Soon …
Cost Effective – Virtual Gastic Band Programme in a group format
Check out below how the VGB can help you, then contact me for more information on these cost effective group sessions
Have you tried all the different diets and still can't keep off those unwanted kilos?
Fast Weight Loss! Easy Weight Loss! Weight Loss Plans, Diets, etc!
It's likely to be all 'in your mind'! 
5 Reasons Why We Can Put On Weight
Which ones fit you?
1. Given food/lollies as a childhood reward?
2. Continued to eat like a teenager when you're not?
3. Put on weight after you got married?
4. Put on weight after having chidren?
5. You eat when bored or emational?
If one or more of the above sound like you, then this programme can help you get rid of that weight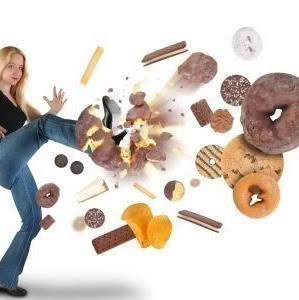 Fed up with diets you can't stick to? Can't stop eating snacks? Can't find the motivation to exercise? Don't want to go down the surgery route?  If you've answered yes to any of the above, this programme could be the right solution for you!  
I offer 3 levels of this programme – private sessions. Check which one fits you best… Or, contact me to put your name down as interested in the cost effective, pay as you go group sessions. 
The Virtual Gastric Band Can Help You!
Using hypnosis is a highly effective programme to get rid of those unwanted kilos? It is not a diet! You do not stop eating foods you enjoy.
The Virtual Gastric Band can help get your subconscious working in harmony with what you consciously want – lose weight – making it easier for you to shed those kilos.  Once the two "people in your mind"  work together, you'll find you won't even want unhealthy food and/or drinks.
Check out this article and video:  'Virtual' gastric band helps desperate people to shed kilos. This can be you!  You can give yourself that extra edge.
I found (this programme) to be the ideal tool to assist me
Hypnotherapy helped me realise that I no longer will fail and that I will SUCCEED and I got a higher benefit from (Virtual Gastric Band) than I expected. It is a tool I highly recommend and credit highly!
I have found unbelievable energy, confidence, drive and passion for my life again, and the motivation I feel now, to get on and live my life & achieve my goals, is great!
I found (the programme) to be the ideal tool to assist me and give me the motivation to choose healthier choices and get me closer to achieving my goals. And I no longer feel the need to finish the bag of biscuits as soon as they're open?  I have even stopped chewing my nails, which I have done for about 20 years!*  Read more… 
* Results may differ
Other comments have included:
I went into the supermarket and it wasn't until I was unpacking my shopping that I realised that I hadn't bought any chocolate or chips!  It just didn't occur to me to buy it, and I don't feel the urge to eat it.*  
I feel much more motivated, and now I'm losing weight.  I'm feeling so much better, a lot more energy. I just feel so much fitter and healthier.*  
I can't believe it! I was addicted to energy drinks, and I've completely stopped buying them. I don't even miss them.*
I can't believe how easy it was to cut down portion side and stop snacking* 
* Results may differ
Which is the Best VGB Option For You?
Chose from the following 3 options…
BRONZE – Virtual Gastric Band programme 4 Sessions, plus 1 support audio and I personalised audio
This option is for you if you just need a little help to get back on track. You are focussed and committed to doing what you need to do. You find time to fit in what you need to do, take responsibilty without making excuses, and you already have this dedication in other areas of your life – work, sport, etc. September Special – Save $50 
To check out your investment into your futrure health 
SILVER – As above… Plus 1 additional session within the next 3 months.
This option is for you if you need a bit of help to stay on track. You've been successsful in the past, although you may have lost the plot more recently, and know you can be again. September Special – Save $75 
To check out your investment into your futrure health 
GOLD

–  As Bronze option… Plus 4 additional coaching/hypnosis sessions over 6 months. Plus additional audios as required.
This option is for you if you've tried all the diets, with short term success over time, and are fed up with your weight yo-yo'ing. You ackowledge you need a lot more help to (finally) keep on track, to remain focussed and committed, and take responisbility for yourself. September Special – Save $100 
More about the psychology of the Virtual Gastric Band
With the Virtual Gastric Band… you are guided to tap into your inner "driver" – your subconscious mind – and help yourself release unwanted weight while enjoying a very pleasant hypnosis relaxation.  This helps you to have both parts of your mind working together – pulling in the same direction – which makes it much easier to eat smaller meals, rejecting snacks, sugary drinks, etc. so you slowly and naturally get rid of those unwanted kilos and give you a greater sense of control. You feel free!
Would it help you to get rid of that unwanted weight if you felt like that?
If you really want to get rid of those extra kilos your answer is likely to be yes!  And studies and research into hypnosis for weight loss have proved that it is not only effective for getting rid of unwanted weight, but also of keeping it off long term. The Virtual Gastric Band devopled by Sheila Granger, one of the UK's leading hypnotherapists.
After developing the VGB programme Sheila started with a free group trial of 25 overweight people of various sizes and weights. Here's what Sheila says about that trail…
"Given that the treatment was not to be personalised, I had envisaged perhaps only a 40% success rate, believing that group treatment might dilute its effectiveness. I saw the group for just three one-hour sessions. I was astounded to record that the group lost a total of over 14 Stone (90 kilos) between them – in only three weeks – and all but one reported a change in their eating habits. This equates to an average of 14.58 lbs (3.75 kilos)" 
Since the initial trial, Sheila devloped the programme further so it is now 4 sessions that form the basic programme. This is the only VGB programme to have been the subject a clinical study.
Sheila has been working from a GP's surgery and she has conducted a further trial for one of the doctors there.  Ten patients were taken, some of whom had been refused gastric surgery due to financial constraints imposed by the NHS. Again, the programme was found to produce positive results, this time for nine out of the ten patients.
Hypnosis really can help with weight loss
Back in 2011, TV's Dr Oz was talking about hypnotherapy and weight loss. On that programme, his guest was Paul McKenna, Hypnotherapist and trainer, who explained how hypnosis can make it much easier for you to lose weight.
Dr Oz explained that there are two patterns that Paul McKenna thinks keeps everyone from being trim….
Emotional Eating – this is when you eat when you are lonely, bored, upset, frustrated, etc. We call it 'Head Hunger".
Obsessive Dieting – you try every diet that you can think of: high protein; low fat; high fat; low carb; weight loss pills; etc, etc.  All you can think about is dieting, and eating.  You can start a diet on Monday, and within 2-3 days  you eat something not allowed in your diet, and the diet goes out the window until the next time.
These are psychological patterns, then when you can't stick to your diet it can lead to negative feelings of guilt, anger and frustration.  You no longer feel in control of your eating or your life. Sound familiar?
This Virtual Gastric Band programme can address your relationship with food.
Alpha's Sue Wood trained personally with Sheila Granger
– the UK pioneer of the Virtual Gastric Band
Sue has found the Virtual Gastric Band programme has not only assisted her (16.5 kilos so far) but it has helped many of her clients.  She can assist with issues around your weight.
You crave sweet biscuits / chocolates or sweet drinks etc.
You eat when you're upset / bored / sad / angry, etc.
And once you started eating maybe you felt as if you couldn't stop?
Maybe you seem to eat more in the winter, or maybe when you have your period.
You may worry about not getting enough food to stop feeling hungry or getting food cravings.
You may have had a situation in the past where your subconscious mind believed, for good reasons at the time, that you needed to protect yourself by putting on additional weight. This may have been without you realising it consciously.
As this behaviour comes from your subconscious mind, the Virtual Gastric Band programme can help you get your mind in the right place so you no longer crave certain food or drink, eat huge meals. It can help you reduce portion size, reduce or stop snacking and sugary drinks,and move your body more.
Sue says….
I believe the Virtual Gastric Band programme is the most effective and easiest method to lose weight.

I took part in this VGB programme myself. Check out my photos >>>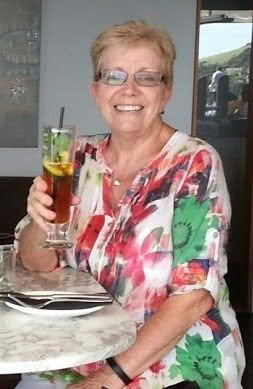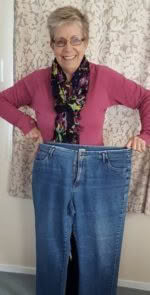 Read more about Sue's own weight loss journey with the Virtual Gastric Band...
"I have been a hypnotherapist for a number of years, specialising in weight loss and the Creating Confident Kids programme. I personally trained with Sheila Granger and was very impressed with her Virtual Gastric Band programme. I decided, as I was helping others lose weight with this programme, I'd better use it on myself as my weight had crept up to over 80 kilos, and I was obese even though I kept fairly fit and active.

Since starting the VGB about some months ago and I've got rid of over 6 kilos to my firstweight goal. I was happy there, but have now decided that I wnat to lose another 5 kgs, so I'm on track with that. . 

On this VGB programme, I found it easy to reduce my food intake, knock of the snacking and increase my exercise. When I reach my goal weight I will stay there. And I'll be able to shop for more new clothes!"
Update: October 2018…
Since getting rid of just over 16 kilos, already I feel so much more energetic and have a have a new lease on life. I feel younger than I've felt for years! Ready to smash off those last 5 kilos.
* Results may differ
Hypnotherapy can help YOU get rid of that unwanted weight, and keep it off
Why is losing weight (and keeping it off) much easier using hypnotherapy? 
To achieve a reduction in your weight there may be three points that need to be addressed:
Your Eating/Drinking Habits: What, when, and how much
Moving Your Body: How much, how often, and for how long
Your Mind: How you think – your self-talk, attitude and past experiences, etc.
The Virtual Gastric Band programme can help you with weight management/weight loss in a number of different ways…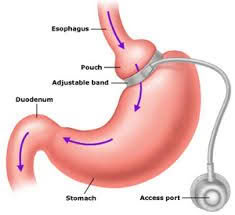 Reduce stress and help you relax
Strengthen your motivation to eat / drink healthier
Increase your motivation to exercise
Get the 'right frame of mind' to release weight and keep it off
Feel so much better about yourself
Overcome hidden obstacles that stop you keeping weight off
All of this is reinforced during the hypnotherapy sessions
It is important that you maintain a positive outlook about achieving your goal and being willing to make conscious healthy life choices. To be willing to do whatever it takes to reach your desired outcome.
What about using a audio from the internet for hypnosis weight loss? You need to be aware that any audio like this can only ever be very general.  It can't pinpoint the triggers that "drive" you towards unhealthy eating habits and/or lack of motivation to exercise.  And they are the ones your personalised Virtual Gastric Band programme will help you deal with.
More About The Virtual Gastric Band With Alpha Hypnosis
The Virtual Gastric Band programme utilises clinical hypnotherapy and NLP to replicate the effects of gastric surgery, but without the risks that actual surgery can bring about.   There are associated risks with any surgery and with gastric band surgery, there are a number of risks – band slippage, food obstruction, infection, perforation (a tear in the wall of the stomach), etc. although these risks are low.  There may also be complications afterwards – nausea, vomiting, regurgitation, etc. and patients are more likely to be affected by these.  Because of these risk factors, this type of surgery is usually only recommended for seriously obese people, and only after other options have been tried. Compared with the actual Gastric Band surgery this Virtual Gastric Band programme is risk-free – there are none of the after effects that can occur with surgery, plus it's very cost-effective compared to surgery which can cost between $10,000 – $20,000. With our Virtual Gastric Band programme, we provide five (5) sessions: the 4 session VGB programme plus, I include a 5th session (free) to deal in-depth with past programming that may come up for you. If that is not required, you can take the additional session anytime within 3 months from the 4th session. You can use it as a personal VGB reinforcement or as a coaching session to work towards another of your goals. You also receive a VGB Support Recording on the first session so you can reinforce the programme on a twice daily basis.  I also provide a personalised recording on/after the 4th session. All are included in the one payment. 
Sue Wood is a Certified Virtual Gastric Band Practitioner, trained personally by the UK's Sheila Granger, Hypnotherapists and Lifestyle Engineer. Sue has been a clinical hypnotherapist for many years and is a Registered Hypnotherapist with the NZ Hypnotherapist Regsitration Board Inc. The only independent hypnotherapy registration board  for hypnotherapy in this country. She is also an Honourary Life Member of the NZ Association for Professional hypnotherapists Inc. 
Click here to read more about Sue 
Getting rid of unwanted weight is different to quitting smoking, in that you don't 
have to 
smoke, but you do still have to eat!  And each time you eat it acts like a trigger. Plus your emotions can also act as triggers. This Virtual Gastric Band programme can help you overcome this.
Lose weight fast? 
It always amazes that some people want to get rid of those unwanted kilos in just a few weeks or a couple of months, even though it may have 
taken years to put on all those extra kilos
. They're looking for a "quick fix" or want to lose weight fast, which is why so many people flock to various diet and/or exercise programmes. They see a new diet, and think "great, I'll try that!"  Have you "been there, done that"? Scientists have done research that proves that many people have an unrealistic expectation of how fast they can lose weight.* If you're looking for a quick fix, losing weight too fast can be harmful to your health. The Virtual Gastric Band programme can make it much easier for you to trim centimetres off your body and release those extra kilos in 
a completely natural, gentle way. 
 This is a much healthier way of getting rid of unwanted kilos than a quick fix diet or clever promises. With Hypnotherapy, your mind has an image of the gastric band around your tummy, which can lead it to "believe" you can eat much smaller meals.  It is anticipated this will become your new automatic behaviour, replacing your old unhealthy eating habits.  This programme coaches and assists you with getting fitter, better eating (no, not dieting) giving you more motivation for exercising your body. And the Virtual Gastric Band programme ensures 
you come first
.
Invest in your future now!
Live outside of Auckland?  
We can conduct this programme via the internet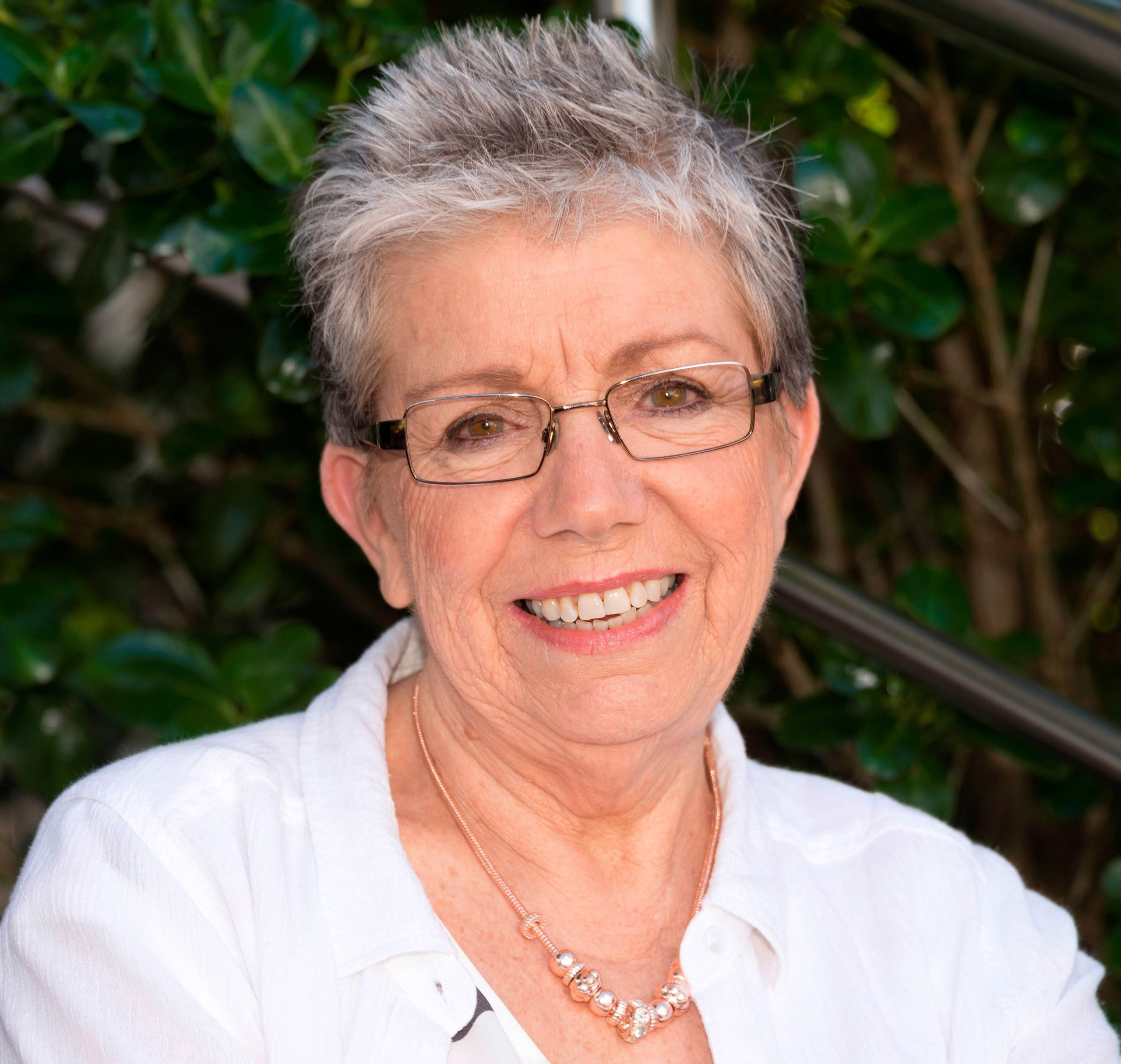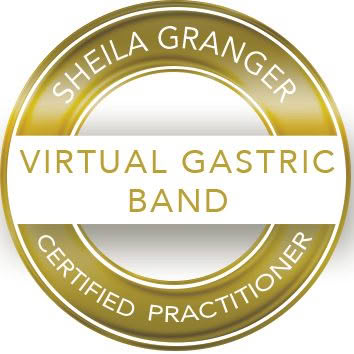 Alpha Hypnosis
180 Lincoln Road
Henderson
Auckland West
(09) 8377 877